The hotel is situated along the Dorpsstraat in Harmelen, directly across from the church with its impressive chestnut trees. The Oude Rijn flows behind the hotel. This river borders the expansive pastures.
Hotel Het Wapen van Harmelen is easily accessed from the nearby motorways (A12 and A2). While the hotel is situated in close proximity to the city, you can enjoy all the peace and quiet of a village here in the Green Heart of the Randstad.
All major cities can be reached within the hour, making Hotel Het Wapen van Harmelen the ideal base for business meetings or tourist excursions.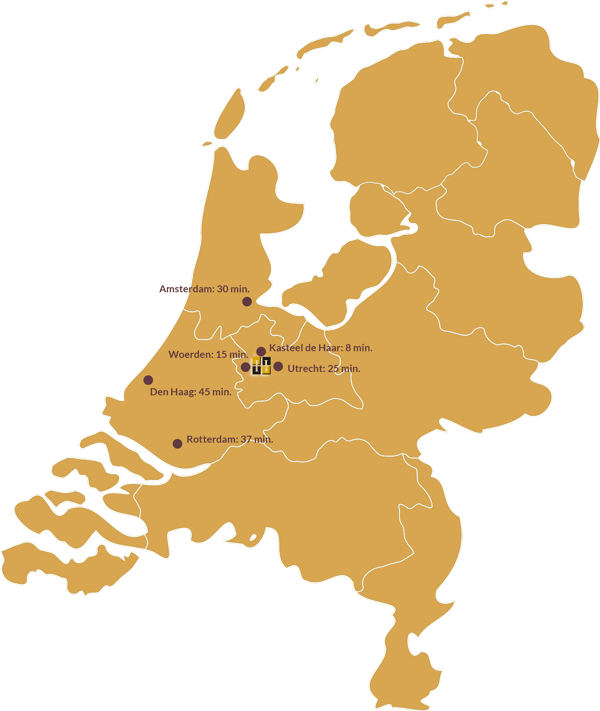 In the province of Utrecht, you'll encounter castles and estates with beautiful walking trails and cycling paths.